Timber windows and refurbishment
Timber doors and windows can last a lot longer than people think with the right care and recoating every ten years. Using wood is also good for the environment, made from renewable and sustainable sources and uses a lot less energy to manufacture. Timber windows can be manufactured to match existing designs - including arched or bowed features. They can also be made to match older designs and can be fiited with a varierty of security features. Please visit our showroom to view different examples.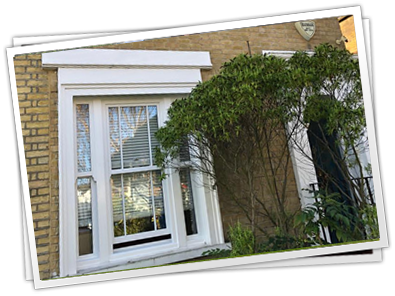 Why Timber windows and doors?
At Richmond Windows we have been installing wooden products for over thirty years. Installing new timber windows and doors can totally transform the feel within your home or business. Wood can be painted or stained, depending upon individual requirements. We have listed some of the benefits of using wood.

As a member of the Glass and Glazing federation (GGF), we have signed up to the GGF's Code of Good Practice and work to GGF Technical Standards. This ensures our integrity and your piece of mind.

Overview
Good insulators Very few products can match wood for insulation.
Long lasting Well maintained wood can last several hundred years.
Ease of use Ease-of-use makes for easier custom windows, which is why highly detailed designs are often made from wood.
Homely Wood creates a natural and homely feeling adding to the feel of your home.
Just a quick note to thank Shay for all your effort and sound advice. I am so pleased I used Richmond Windows, it is good to see there are still traditional tradesman about!
Ian Griffin - Teddington, Middlesex
The best investment we made was replacing our old and leaking windows with the UPVC design Pat recommended. They complement the house wonderfully and have reduces the noise considerably. It is also nice to have no draft on the cold windy mornings!
Gloria Bell - Surrey